Water Damage
Restoration Services Near North Haven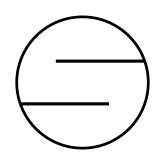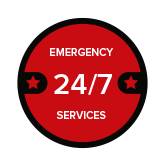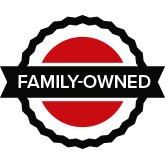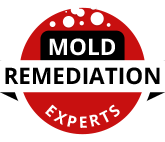 A Water Restoration Company You Can Trust
There are few things more frustrating than dealing with water damage in your home or business. The good news is that at Pro-Klean, we bring decades of hands-on experience to the table to ensure that you get the help you need. With 24/7 water restoration and remediation services available and lightning-fast response times, our team knows how to take great care of each and every one of our clients.
Our water restoration company specializes in water extraction and removal with our state-of-the-art equipment, so when you need drying of carpets, rugs, mats, walls, floors, or ceilings to help with the damage, you can count on us. We can even dehumidify your home or office space and provide mildew treatments, odor control, deodorizing, and disinfecting services. Call Pro-Klean for all your North Haven-area water damage restoration needs today!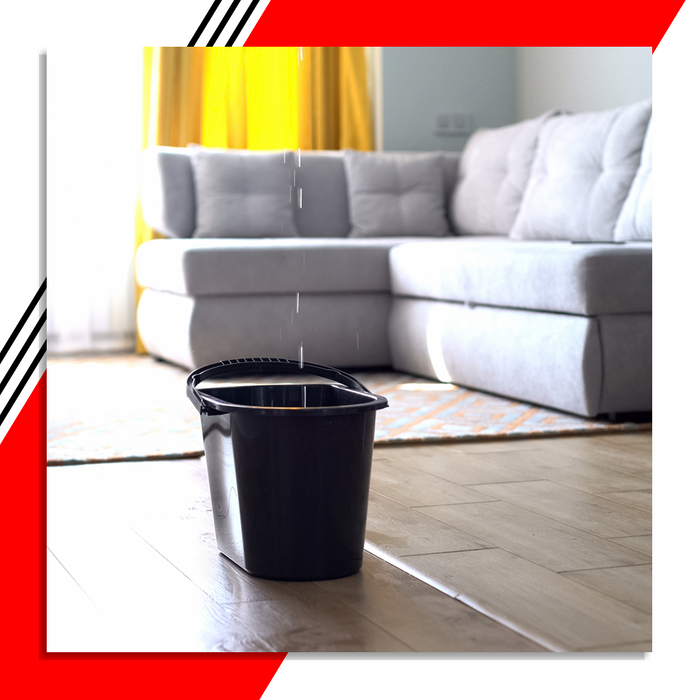 OUR WATER CLEANUP SERVICES INCLUDE:
Residential and commercial water restoration services

24-hour, 7 days a week emergency response, including days, nights, and weekends

Fast response

Water extraction and removal with state-of-the-art equipment

Rapid drying of carpets, rugs, mats, walls, floors and ceilings to help minimize the damage

Dehumidifying the entire premises

Mildew treatments to prevent odor and mold growth

Odor control

Deodorizing and disinfecting the damaged areas
TYPES OF WATER DAMAGE WE SEE IN NORTH HAVEN
To the average homeowner or business owner, water damage is water damage. However, to a water mitigation expert, there are different types of water damage. In fact, there are three classes of water damage that we tend to see in North Haven. These include:
Clean water. Clean water damage is usually seen when your sink overflows or you experience a burst pipe. To water restoration experts, these are the easiest and safest types of water damage to fix because there are no health hazards to humans or pets. The water cleanup process is fairly straightforward, from extracting the water to drying it out.

Gray water. Gray water damage is the second type of damage we see in North Haven, and it's a bit more of a concern. You'll see gray water damage from an overflowing toilet or if clean water has been left standing for a period of time. This water is contaminated and can be harmful to humans and pets. Microbes from the water can cause serious illness, which is why a gray water cleanup should always be handled by a professional water restoration company such as Pro-Klean.

Black water. The most serious type of water damage is a black water cleanup. You'll see this when a natural disaster strikes, such as a hurricane or flood, or a damaged sewer line in your home or office. This type of water damage is an absolute must to be cleaned by a local water restoration company in North Haven. Black water not only contains microbes, but it can contain chemicals, pesticides, and more that could cause serious bodily harm. Even the air around a black water damaged area can be harmful to your health.
COMMON CAUSES OF WATER DAMAGE IN NORTH HAVEN
Severe weather, such as thunderstorms or hailstorms

Natural disasters, such as hurricanes and floods

Clogged gutters

Leaking or burst pipes

Blocked drain

HVAC systems, such as air conditioner condensation

Ruptured washing machine line

Leaking hot water heater

Broken sprinkler system

Faulty household appliances

Damaged sump pump

An accident

Openings around windows or doors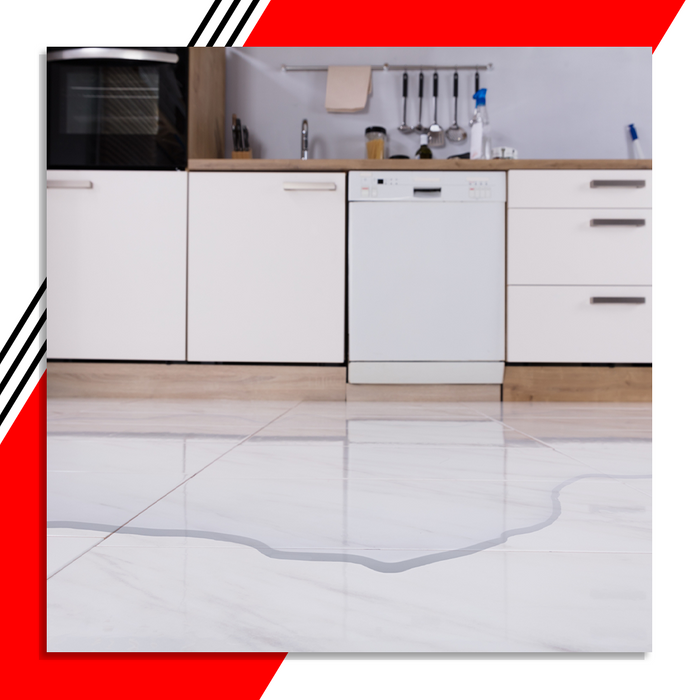 WHAT TO EXPECT WITH WATER DAMAGE RESTORATION SERVICES IN NORTH HAVEN: PHASE 1
If you've experienced residential or commercial water damage in North Haven, you are probably curious as to the process of restoration. Below are the steps.
Inspection. All top-notch water restoration companies begin with an inspection. It's crucial to understand the scope of the water damage that we are dealing with, as well as the type of water damage, so that a good water cleanup plan can be put into place.

Stop the hemorrhaging. The longer water is left sitting, the more damage it can cause. Thus, your water restoration company will usually take immediate action to stop further damage from occurring. This usually entails placing dehumidifiers around the damaged areas in your home or office to prevent any further mold growth from occurring.

Remove any standing water. Vacuums will be employed in order to soak up any stagnant water, such as puddles, that may still be in your home or office.

Containment. Next, the damaged area will be taped off in order for the drying process to be more effective. This helps the heat and suction get to the areas they need to.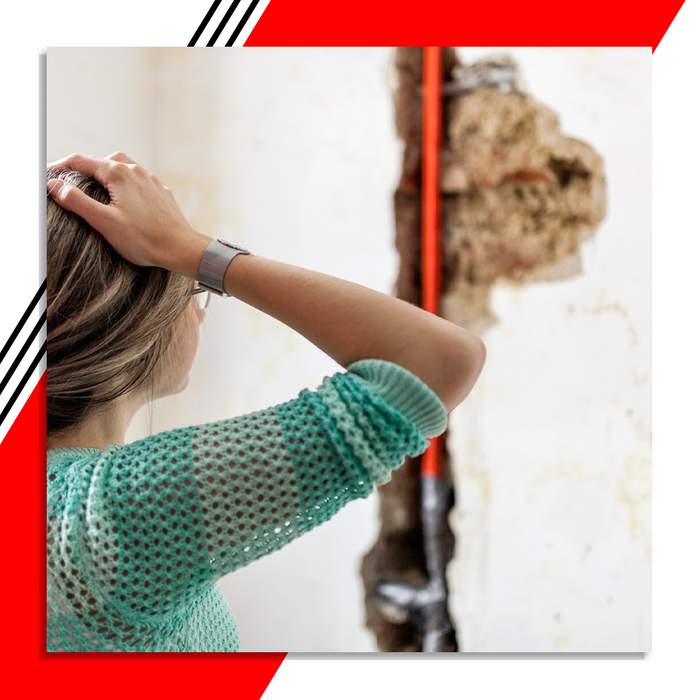 WHAT TO EXPECT WITH WATER DAMAGE RESTORATION SERVICES IN NORTH HAVEN: PHASE 2
If you've experienced residential or commercial water damage in North Haven, you are probably curious as to the process of restoration. Below are the steps.
Drying. The drying process is next. Depending on the type and extent of your water damage, the drying process will entail different devices to thoroughly dry everything out. The goal is to help get the air moving to aid this process.

Monitoring. Homeowners and business owners will often ask us how long the water restoration process takes. The answer is it depends, mainly on the extent of the water damage. Your North Haven home or office will be monitored by Pro-Klean regularly in order to ensure the drying process is progressing nicely.

Completion. Once all of the water has been dried out, the water damage cleanup process is complete.

Remodeling or repairs. Most often, you will need your area to be remodeled or repaired, depending on the water damage. Pro-Klean offers remodeling services to help make your water cleanup process seamless. Call to learn more today.
CHOOSE PRO-KLEAN AS YOUR WATER RESTORATION COMPANY OF CHOICE TODAY
Water damage is one of the most common homeowners insurance claims, and most homeowners policies have some form of water damage coverage. Pro-Klean can help you with your insurance claim if you've suffered any type of water damage at your home or office. We've been serving North Haven residents since 1986, helping to restore their living spaces to new. We are an all-inclusive restoration company, not only offering to mitigate your water, fire, and wind damage, but also we can restore your area with our expert remodeling services.
There is no doubt that repairing water damage can be overwhelming, and it can feel like there's no one you can turn to to get the situation resolved. Thankfully, at Pro-Klean, our water damage restoration company prides itself on getting the job done right. Licensed, bonded, and insured, we're capable of handling water damage restoration jobs of any shape or size, so when you need a team you can trust, turn to the experts at Pro-Klean.
Contact us to get a residential or commercial water cleanup estimate today!