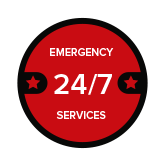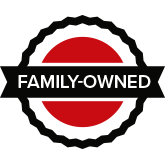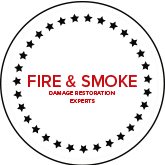 A Fire Restoration Company You Can Trust
Dealing with damage from fire and smoke can be incredibly frustrating, but at Pro-Klean, we put decades of experience to work to ensure that you have the help you can trust. With 24/7 emergency restoration and cleanup service, we pride ourselves on responding quickly to ensure that each and every one of our clients knows that they have a fire damage team they can count on.
Since 1986, we've assisted with everything from emergency board-ups and debris removal to comprehensive damage assessments. When you choose to enlist our restoration company for help, you'll get a thorough soot cleanup and acidic smoke removal with special attention to indoor air quality control. At the end of the day, we here at Pro-Klean want you to know that no matter your needs, we specialize in fire and smoke damage restoration services, and we'll go above and beyond to lend our expertise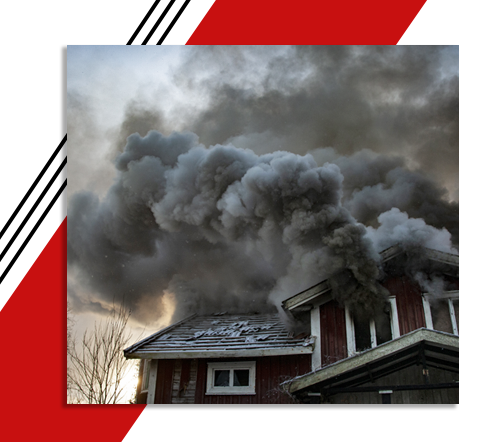 OUR FIRE & SMOKE DAMAGE RESTORATION SERVICES INCLUDE:
Residential and Commercial services

24 hour, 7 days a week emergency response — days, nights, and weekends

Fast Response

Emergency Board-Up

Debris Removal

Comprehensive damage assessment to structure and contents

Contents Inventory

Heated Storage Facilities

Structural Cleaning

Thorough soot cleanup and acidic smoke removal

Contents Cleaning

Odor removal and indoor air quality control

Deodorization
NO FIRE AND SMOKE DAMAGE JOB IS TOO BIG
At Pro-Klean, we're capable of handling any size remediation job near North Haven — including large-loss jobs — and we proudly work with all insurance carriers. Our trained and certified technicians have developed a reputation for great customer service and keen attention to detail, and with fast response times, you can get the restoration services you need when you need it.
Our North Haven fire and smoke damage restoration company understands how devastating a fire can be for your home or business. We ensure your property is restored as good as new. We offer remodeling services as well, so if an entire room has been destroyed in your building, we can offer fire and smoke damage cleanup services, as well as renovate your space however you like. We aim to provide comprehensive restoration and remodeling services in order to make this trying time a bit easier. Contact our fire restoration company
WHAT DOES FIRE DAMAGE RESTORATION ENTAIL?
Even a small fire can do a large amount of damage to your home or office. Fire is incredibly powerful and, as long as there is fuel, will spread quickly. If you've experienced a recent house or business fire, you know that besides the fire itself, the effort to control the fire from your local firefighters does its share of damage as well. Hundreds of gallons of water were used to extinguish the fire and keep it from spreading, which can do severe water damage as well.
Fire damage restoration specifically will address the damage done by the flames themselves and offer a cleanup solution accordingly. With a fire, you will most likely have fire, water, and smoke damage that will all entail a separate process for restoration. Know that with a fire, the fire restoration process will take time. Experts will have to assess the damage, as well as your insurance company, and determinations will have to be made as to if any structural damage was done to the building and if demolition is the answer instead if too much fire, water, and smoke damage was done. Pro-Klean is a fire and smoke restoration company servicing North Haven. Call us for fire restoration services today!
WHAT DOES SMOKE DAMAGE RESTORATION ENTAIL?
Usually, if you have smoke damage, it's either directly or indirectly related to a fire. Many people consider the fire the worst part of the damage to a structure. However, smoke damage can be just as devastating, and sometimes more so, depending on the circumstances. The smell of smoke can stay in your building for months. This is because smoke can get into small cracks and crevices and its particles can linger there. Not only will this cause a smoke smell, but these particles can be inhaled by the building's occupants, which then can cause problems and irritations in the lungs.
Pro-Klean offers smoke damage restoration for your North Haven home or commercial building. There are different kinds of smoke damage that call for different types of remediation services, from wet smoke residue to fuel oil soot and smoke webs. After a fire, a smoke damage restoration company will assess the damage to your structure and offer up recommendations. There are three main smoke cleanup processes: cleaning, resurfacing, and replacing. Our expert smoke damage technicians will offer up a thorough diagnosis for your structure's smoke damage cleanup. Call for a free consultation today!
WHAT TO EXPECT WITH FIRE & SMOKE DAMAGE RESTORATION SERVICES
First, it's important to note that fire and smoke damage restoration can take anywhere from a week to months, depending on the extent of the damage. There are typically set steps in the fire and smoke damage restoration process:
Assess the damage. Almost immediately after a fire, once the area has been cleared for safety, a fire damage restoration company, as well as an insurance adjuster, will perform a comprehensive evaluation of the damage done. Photos will be taken, and the affected areas will be combed through in order to accurately get a picture of the damage done.

Secure the building. If it is determined that the building can be saved, it will be made structurally sound again if there was damage caused. This not only prevents further damage, but it also keeps everyone safe who will be working inside your home. If a roof is missing, expect a temporary patch to be performed in order to ensure no water damage occurs if it rains.
Cleanup and restoration process begins. Pro-Klean in North Haven recommends that you be prepared for the long haul with the fire and smoke damage restoration process. Each one will take time to clean, dry out in the case of water damage, and make like new again. Special tools like water pumps, heaters, fans, and equipment will be required, as well as cleaning products to rid your building of the smoke smell. Once your fire and smoke damage restoration begins, your local fire restoration company should be able to give you a better time frame for the process. Call today to get started.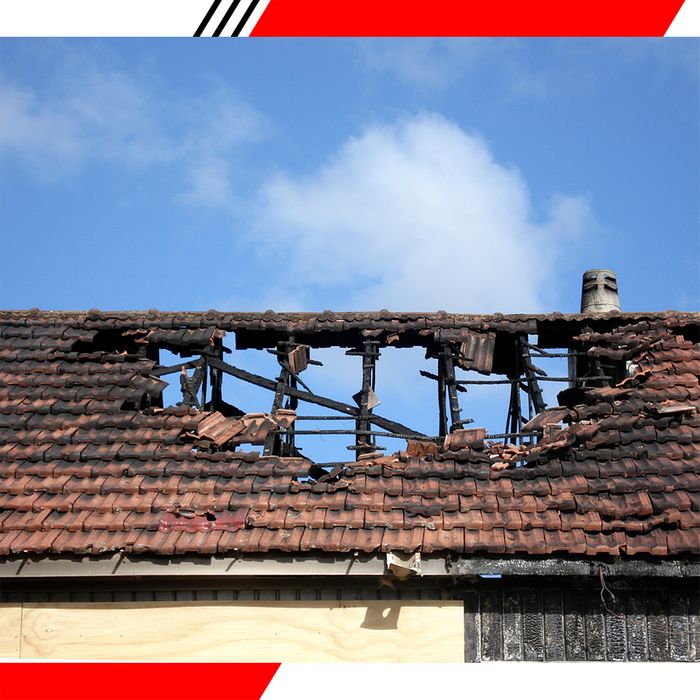 CHOOSE PRO-KLEAN IN NORTH HAVEN FOR YOUR FIRE & SMOKE DAMAGE RESTORATION SERVICES
When you are dealing with something as valuable and as sacred as your personal space, you want a restoration company you can trust to restore and repair your home or office to like-new condition after a fire. With so much at stake with regards to you, your family's, your employees', and your customers' health, it's imperative the fire restoration company you choose near North Haven is experienced, knowledgeable, and customer-service oriented so you can get back into your space and back into your routine as quickly as possible.
Pro-Klean is a North Haven restoration company that specializes in disaster restoration, including fire, water, and smoke damage cleanup. Our restoration services are thorough, ensuring every nook and cranny are accounted for. We understand the importance of having not only a safe home or office for you to return to or work at, but also one that meets your needs in terms of comfort, style, and ease. A fire and its after effects can be disastrous; however, with the right team by your side, you can have a new building to enjoy in no time. Call our North Haven fire restoration company for a free consultation today!