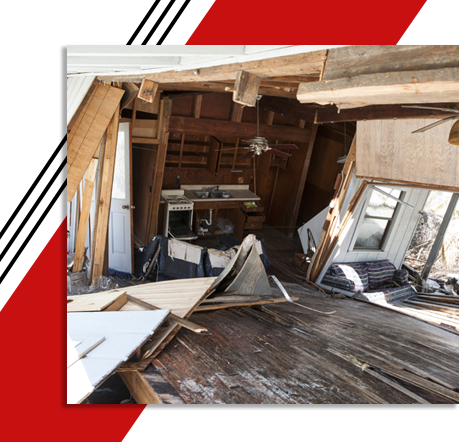 Large-loss property claims are complex and require the help of a professional to ensure a positive outcome. Even the most discerning business and homeowners tend to get caught in the weeds when dealing with large-loss insurance claims, and the layers of insurance coverage that has to be sorted out.

At Pro-Klean, we have decades worth of experience when it comes to working with insurance companies, and our team is here to ensure you have a positive outcome for your insurance claim no matter your restoration need.
Let Our Professionals Help With Your Large-Loss Claim
Pro-Klean proudly works with clients on large-loss insurance claims to develop a plan of action for remediation and restoration that works in their best interest. We advise clients on the amount of restoration work that needs to be done and the cost to complete it. A fair and honest assessment of the required remediation work will strengthen a claim so the insurance company will provide the funds needed.
Are you unsure of whether or not your claim would be considered a large loss? Our team of experts will assess your damage and help you determine your next steps. Damage is usually considered to be a large loss when the following occurs:
There is significant structural damage
Most of the structure has to be replaced
Extensive repairs are required due to damage
Business has been halted due to the damage
Contact our team today to learn more about how we can help with your large loss insurance claim and let our years of restoration and remediation experience go to work for you.